Perfect Preparation
Enjoy the modern and creative cuisine of our restaurant "Golden Grains" and relish the space where we predominantly use high quality whole food out of the region. Our dedicated dining room allows guests to enjoy meals and conversation in a discreet, intimate atmosphere. For your personal well-being and culinary pleasure our versatile cuisine amenities provide the perfect dish for every taste.
Intense Aromas
Our chef specializes in concentrating and reducing dishes to the essentials, using a combination of high-quality ingredients, perfect preparation and intense aromas. The presentation is characterized by clear lines, with the focus on natural products and an emphasis on every nuance of flavor. Choices, preparation of the mainly seasonal food matches with the desire for a perfect experience of taste, health and indulgence.
Restaurant - Golden Grains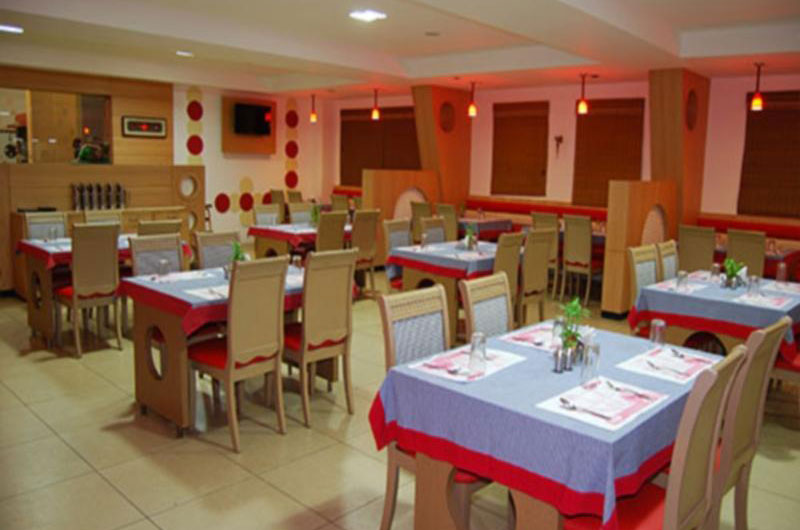 Conference Hall - Sangamam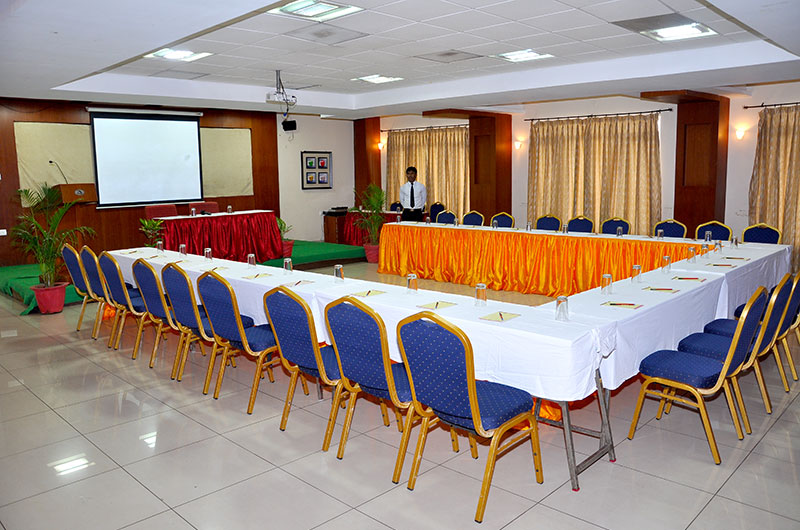 Contemporary Comfort
The Aruthra Hall and Uthra Hall accommodates guests in a gracious style in every possible way. Whether you want to run workshops, brainstorming, committee meetings, slide previews, VIP hospitality or any other activity, we promise you a successful, productive and hassle-free meeting. We ensure that you can be free to focus on important things and leave every other details of seating, cuisine, presentation all in our hands.
Experience Best
We understand that meeting planners pour endless energy into their work. It is not just a meeting. It is your meeting. You put so much into your work, and we believe you deserve partners who are prepared to do the same. Our experienced Guest Relations Manager will be in regular contact to ensure every detail is covered before, during and after your meeting.
Enticing Range
The "Blue Sea" bar just like a real pub, we're the centre of the community when it comes to entertainment in trichy. The bar range from the casual to the sophisticated ambiance all featuring excellent drink offer, the coldest beer, a selection of well chosen wines and a cocktail list as new as the latest cocktail designed that day. Enjoy the unique, energetic and vibrant atmosphere – this perfectly fits.
Apt Atmosphere
So whether you're relaxing after a meeting or getting together with friends for special drinks, the intimate and timeless surroundings coupled with the bartender's knowledge, make it an unforgettable experience. The Bar will evoke memories of timeless elegance in a contemporary sophisticated setting. Drop in for a nightcap before retiring for the night and we invite you to experience our bar offerings.
Extensive Assortment
Offering guests an extensive range of refreshments and a well thought-out selection of light & healthy snacks throughout the day. One can start with cocktails and drinks this intimate bar provides just the right ambience for the guest to relax and savor. With its cool lighting, contemporary feel, our friendly service, is unquestionably a great choice for sipping fine wines and fabulous gourmet snacks.
Bar - Blue Sea